CANADA
Contact Us
Our objective is to respond to your request within one business day. Please note, our Customer Care group is available to answer your inquires Monday to Friday, 9:00 AM - 5:00 PM (Eastern Standard Time).
Please complete all required fields [*] so that we may properly assist you.
CP-900UM Analog Colour Printer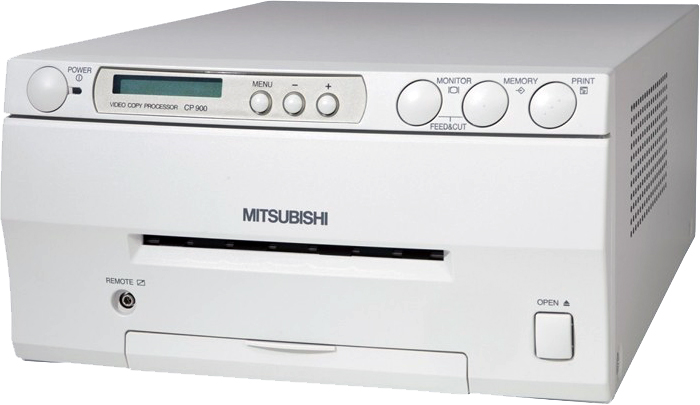 The CP-900UM is a high speed, high-resolution printer which is approved for a wide variety of medical and industrial applications. The printer incorporates a unique color imaging control system using ink sheet rolls which feature built-in Color Imaging Chips that contain specific data about the media. This imaging system delivers superb picture quality - every shot. The units new roll mechanism allows extremely high speed printing (3x4" image in 10 sec). Other features include easy front access, large capacity 8-MB memory and a 325 dpi high-density, high-efficiency print head.
Key Features
High resolution, high speed colour printing
Jam-Free roll type mechanism for unsurpassed reliability
High density 325 dpi thermal print head, ideal for medical applications
Easy-to-use, convenient front access