CANADA
Contact Us
Our objective is to respond to your request within one business day. Please note, our Customer Care group is available to answer your inquires Monday to Friday, 9:00 AM - 5:00 PM (Eastern Standard Time).
Please complete all required fields [*] so that we may properly assist you.
P-93W Analog Black & White Printer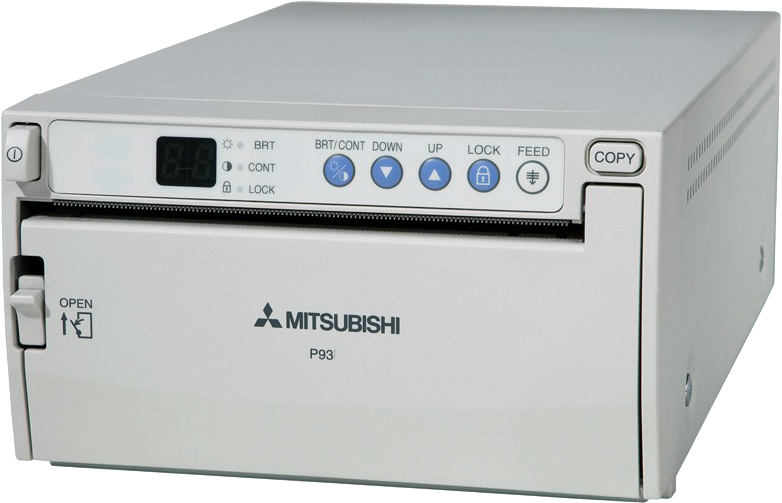 The P-93W incorporates a high-density 325 dpi thermal print head and resolution of 1280 x 500 pixels resulting in exceptionally sharp reproduction of even the most intricate details. The unit is compact and lightweight and designed with a uniquely thin printing mechanism that sharply reduces the required amount of installation space, providing added convenience for use and installation. The P-93W meets virtually any hospital print size requirement with capabilities for printing up to six sizes and features a print speed of 3.3 seconds per sheet for normal size paper (3.9" x 3.0" image), as well as superior speed for all other paper sizes.
Key Features
High speed B & W printing in a compact lightweight unit
Jam-Free roll type mechanism for unsurpassed reliability
High density 325 dpi thermal print head, ideal for medical applications
Easy-to-use, convenient front access