CANADA
Contact Us
Our objective is to respond to your request within one business day. Please note, our Customer Care group is available to answer your inquires Monday to Friday, 9:00 AM - 5:00 PM (Eastern Standard Time).
Please complete all required fields [*] so that we may properly assist you.
CP-9810DW Digital Photo Printer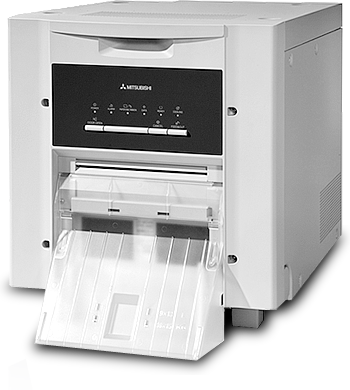 Mitsubishi's ultra-high speed, high volume CP-9810DW provides outstanding print quality at a low cost. The CP-9810DW delivers bright, bold colors and achieves an unparalleled level of consistency and accuracy. A 300 dpi thermal head results in even greater image quality, clarity and texture at superior resolutions. Incorporating a roll-type mechanism for jam-free reliability, the CP-9810DW will provide continuous high quality performance. For greater versatility, the CP-9810DW now offers both a matte and glossy finish and four different output sizes with edge-to-edge printing. Get the finest quality prints in a variety of sizes now faster than ever with the Mitsubishi CP-9810DW.
Key Features
Ultra-fast, large volume printer
300 dpi high-density, high efficiency thermal head
Edge-to-edge printing
Easy-to-use, convenient front access for loading media and ink sheet
Long lasting reliability and quality