CANADA
Contact Us
Our objective is to respond to your request within one business day. Please note, our Customer Care group is available to answer your inquires Monday to Friday, 9:00 AM - 5:00 PM (Eastern Standard Time).
Please complete all required fields [*] so that we may properly assist you.
CP-D707DW Digital Photo Printer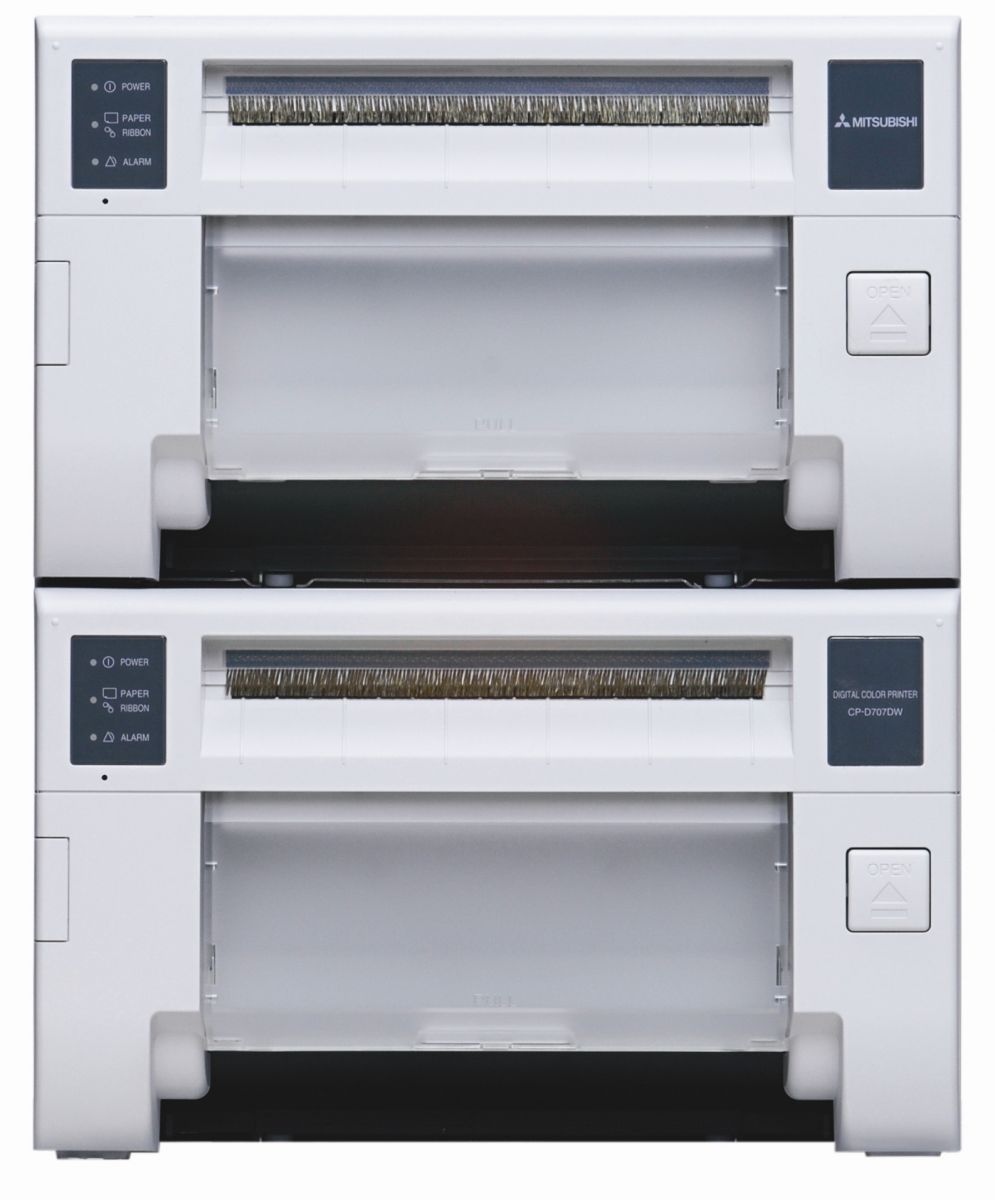 Mitsubishi's CP-D707DW is a dual deck, high-speed, professional event photo printer configured with two separate paper paths, providing the option of printing two different photo sizes or increasing output efficiency with high-speed photo printing. And this printer is fast! With the same media size in both of its dual paper paths, the CP-D707DW produces a brilliant 4×6 photo in just 5.9 seconds. That's (10) 4"x6" photos every minute! The CP-D707DW offers the choice of either Fine (high speed) or NEW Super Fine (high-resolution) print mode and Super Fine Matte finish with no change of media. The CPD70 is supported by genuine Mitsubishi media and produces stunning photographs in 2×6, 3.5×5, 4×6, 5×7 and 6×8-inch sizes.
Key Features
Lightweight, space saving double-deck design
Supports multiple print sizes: 2×6, 3.5 x 5, 4 x 6, 5 x 7, and 6 x 8-inch
Jam-free, roll-type media transport mechanism
High speed USB 2.0 interface
Warranty: 12 months parts and labour