CANADA
Contact Us
Our objective is to respond to your request within one business day. Please note, our Customer Care group is available to answer your inquires Monday to Friday, 9:00 AM - 5:00 PM (Eastern Standard Time).
Please complete all required fields [*] so that we may properly assist you.
CP-D90DW Event Photo Printer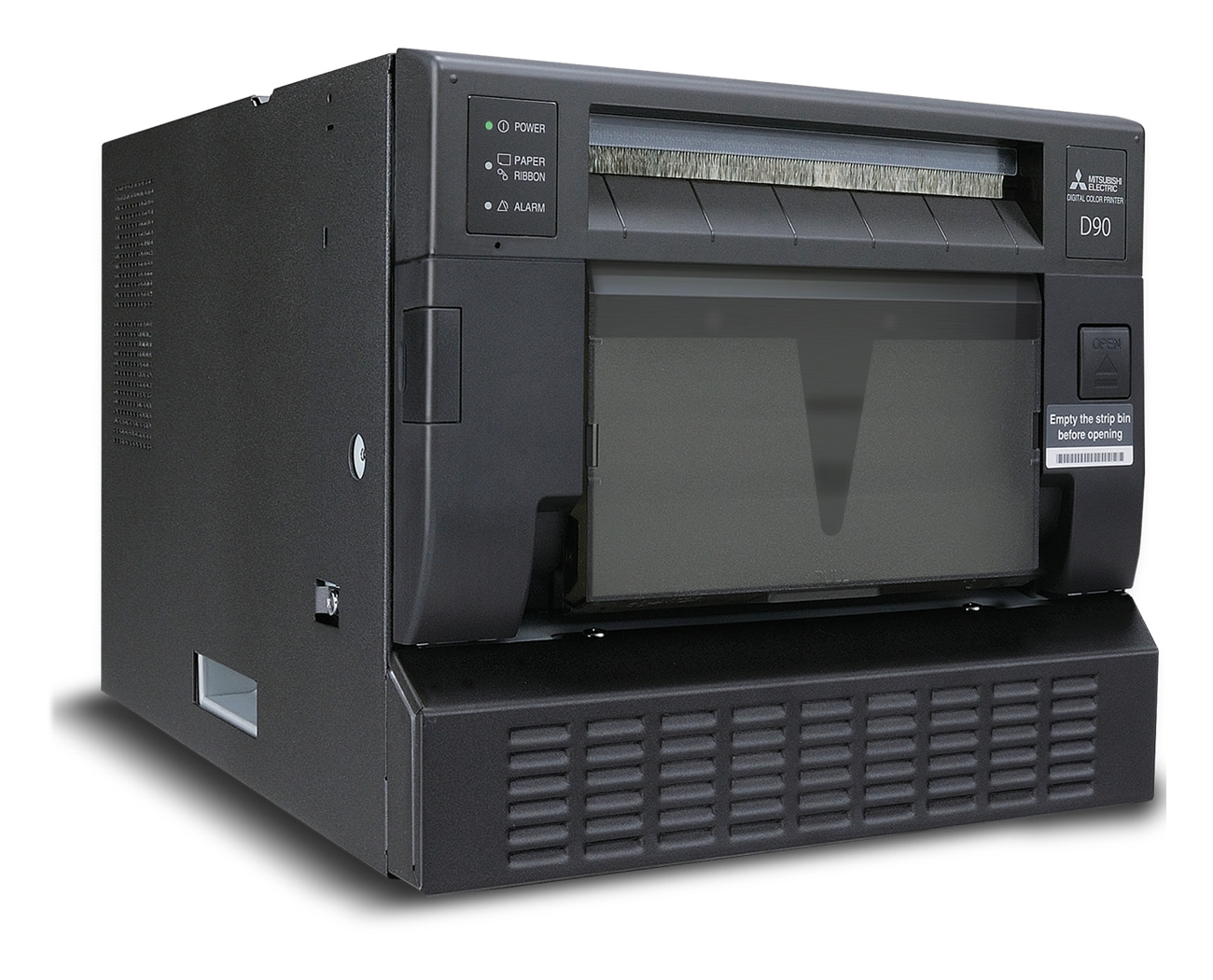 The new Mitsubishi CP-D90DW is the best printer Mitsubishi Electric has ever designed for Photo booths and Event Photographers. At 155 square inches, its compact footprint makes it fit installations of many kinds. Equipped with versatile connectivity options, small, low-powered devices and computers like a Stick PC, tablets or mobile phones with the appropriate controlling apps can easily be powered and used to control the CP-D90DW printer, providing options such as wireless printing, building a cost-efficient print station, etc. through the connected devices. Jam-packed with features like built-in image processor, auto image-optimizers and a rewind feature that enables users to print multiple print sizes from just one roll of media, the CP-D90DW printer would be a great workhorse for your photo booth or event printing needs.
Key Features
Compact with one of the world's smallest footprints
Supports Multiple Sizes - 3.5 x 5, 4 x 6, 5 x 7, 6 x 8 and 6 x 9-inch
Fast – 4 x 6 photo in just 7.8 seconds
Warranty: 12 months parts and labour