CANADA
Contact Us
Our objective is to respond to your request within one business day. Please note, our Customer Care group is available to answer your inquires Monday to Friday, 9:00 AM - 5:00 PM (Eastern Standard Time).
Please complete all required fields [*] so that we may properly assist you.
CP-K60DW-S Digital Photo Printer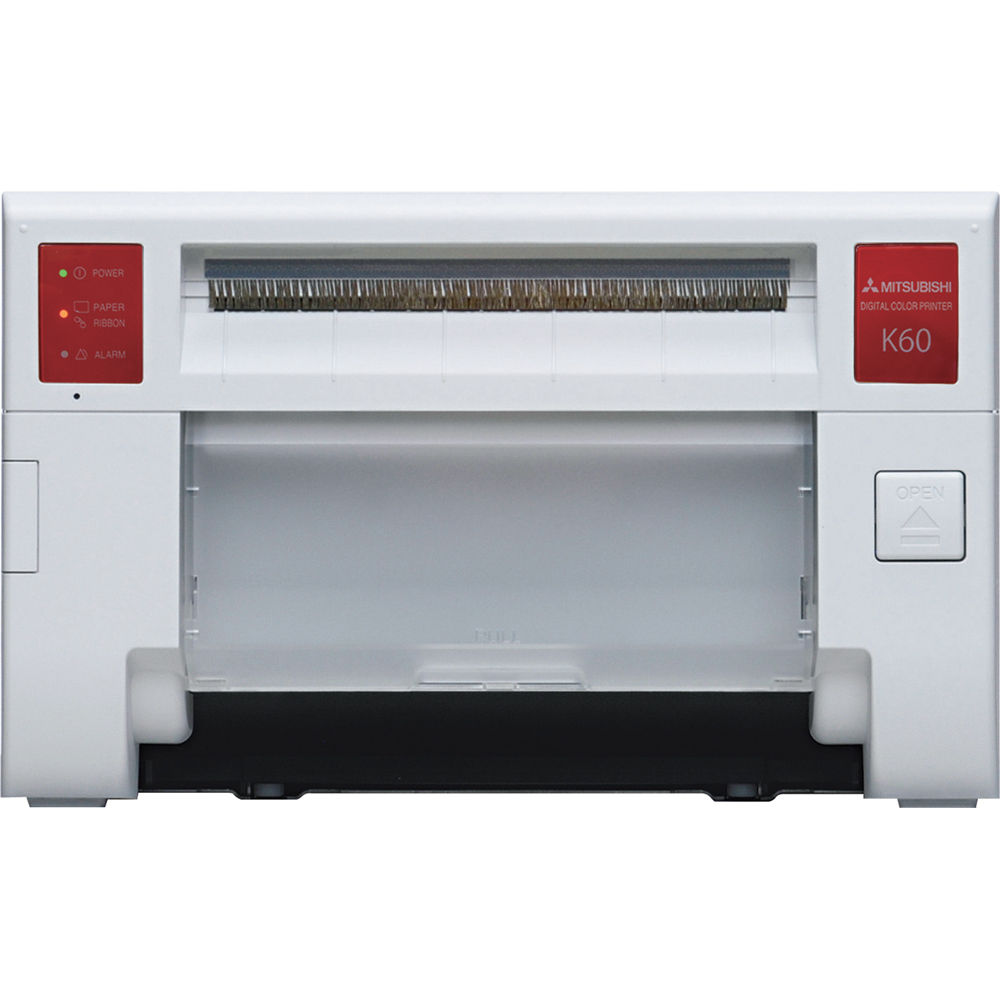 Mitsubishi's CP-K60DW-S is a compact and lightweight dye-sublimation printer that requires minimal installation space while offering maximum flexibility and print output given its size. Capable of printing FIVE different print sizes from a single roll of 6″ media, users can easily choose 2×6, 4×6, 5×7 (with border), 6×6, and 6×8 prints from the very same roll of media.
Its newly developed image processing method allows for the reproduction of excellent, high resolution prints available in both glossy and/or matte finishes. The CP-K60DW-S is also designed with an ink "rewind" technology built to maximize ribbon usage when printing a 4×6 photos using 6×8 ribbons. The CP-K60DW-S is compatible with most popular versions of Windows and MAC computer operating systems.
Key Features
Ink Rewind & Roll Back Function– New rewind function optimizes 3×5 & 4×6 prints by maximizing media usage reducing waste – saving operator cost
Compact & Lightweight– Easy set-up, integration, transport, ideal for photo booth & event photography
Clear, High-Quality Images– New image processing circuits enable smooth, natural images for sharp, high-qualtiy printed images with little or no color bleeding. Provides high density, sharp, life-like images for portrait photography
Matte or Glossy Finish– Provides various texture print finish similar to Satin finishes
Multiple-Print Sizes– Flexibility to print various sizes from the same roll of media. Supports multiple print sizes: 2×6, 3.5×5, 4×6, 5×7, 6×6 and 6×8-inch
Fast Print Speed– Approx. 11.4 sec per 4×6″ size prints
4-Page Memory– Stores up to four 4×6 images. Enabling faster print throughput.
Front Loading Mechanism– Designed for quick and easy front access for consumables. Quick and intuitive, non-complicated paper and ink ribbon installation
Jam-free, roll-type media transport mechanism
High speed USB 2.0 interface